International Education Overview
International students enjoy studying at iLearn as the flexibility and personalized learning plan allows for non-English speakers to focus on their ELL Courses while completing other required coursework. Both native english speakers and ELL students can apply to have their courses transfer from their past school(s) and will have the flexibility to complete courses on their own schedule within the allotted course timeframe.
Can I enroll from abroad?
Yes, international students can enroll in courses at iLearn, however all exams must be completed at an iLearn campus.
How to Apply
The application process is completed in a few steps. We receive the application package, we check prerequisites, and once approved (and payment is confirmed), the student is invited for an orientation.
Application
Submit your application online.
Confirmation
Receive confirmation from iLearn staff.
Orientation
Meet the teacher and start the course.
Apply Now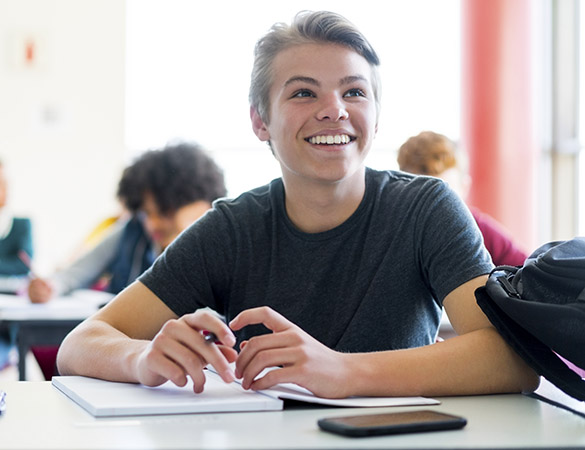 When I started at iLearn I was much more impulsive, anxious, and socially awkward. After iLearn, the exposure to new people and situations with proper mentorship helped me excel. I experienced a very comforting environment with supportive staff members who let students work at their own pace. I left iLearn feeling at ease about my future. By focussing on my strengths, it allowed me to shape the experience and prepare myself for the real world with confidence and a smile.
Asad
Former iLearn Student