Summer School Overview
The summer is a perfect time to get ahead, retake a course, or enroll in an elective of interest before the next school year. Our expedited summer school starts in early July and is completed in the second week of August.
Shorter course timeframe (expedited)
Available in BL and DL programs
Suitable for catching up or getting ahead
What is the difference between regular and expedited summer courses?
Although you can enroll in our regular courses at any time, our Summer School program is a 6-week sped-up version of the regular course and it's only offered during the summer.
When are summer courses offered?
The expedited summer school semester starts in early July and is completed in the second week of August.
How many summer courses can I take?
It is recommended that a student only takes one summer course, however a student can enroll in a maximum of two courses each summer.
How are courses offered?
As of 2020, students are allowed to enroll in either a Blended Learning (BL) summer course or a Digital Learning (DL) summer course.
What is the deadline to apply for summer courses?
The cutoff for summer enrollment is the first week of July each year. It is recommended that students apply prior to this date to reserve a seat in the course before all available spots are filled.
Will my other school know that I took this course?
Yes we will send your grades/report card to your other school.
Will marks be updated on my transcript by August for University Admissions?
Only grade twelve students will have their grade on their transcript immediately in August, however for students in other grades, the mark will not appear on their transcript until the following report card period.
Can recently graduated Grade 7 students enroll in Grade 8 courses over the summer?
Yes, Grade seven students can enroll in a grade eight course in the summer after they have completed all their grade seven requirements.
How to Apply
The application process is completed in a few steps. We receive the application package, we check prerequisites, and once approved with confirmed payment, the student is invited for an orientation.
Application
Submit your application online.
Confirmation
Receive confirmation from iLearn staff.
Orientation
Meet the teacher and start the course.
Apply Now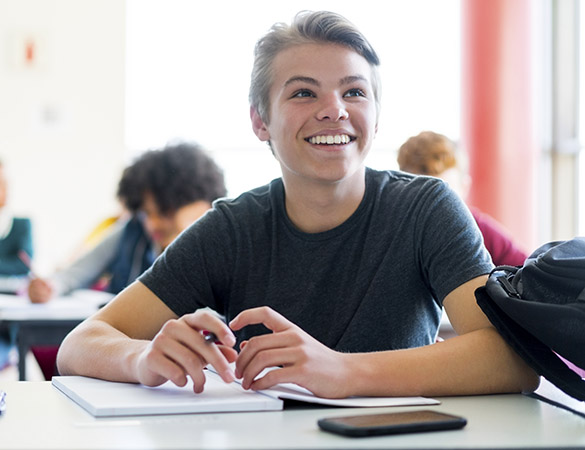 iLearn was wonderful. The staff is wonderful and I couldn't think of any one negative thing to say about iLearn. My son needed to be pushed a little bit so if the student or parents stay on top of things, it's really good for kids who really want to succeed. If your student is having trouble in school or wants to get ahead, iLearn is way more accommodating and understanding of your needs.
Ms. Johal
Parent of iLearn Student